SMILE PROTECTOR
EMERALD DENTAL
175 reviews on
Excellent Service.Highly recommended
Thank you so much Dr.Sayona For showing so much patience and for RCT strongly recommended I was to afarid before RCT But Dr Sayona counsel me and did my Rct painless.
I did my rct here and bridge work ...I really live it,so well maintain,hygiene and safety wise too good I would like to thanks dr sayona and her team nicely they manage my appointment s and and my treatment It was hassel free
Best place to have Root canal treatment
Ranjit Singh Ningthoujam
23/08/2021
Dr Sayona is very good ...I had RCT with her and it's so pain less ....I'm really happy to recommend emerald dental
Good docters team love to have treatment here ....
Shiva Shankaraiah
06/08/2021
Nice and clean dental clinic....happy to visit here
WE CARE FOR YOU
OUR MISSION
At Emerald Dental,we believe that cosmetic dentistry and general oral care go hand-in-hand – because the foundation of any beautiful smile is rooted in good oral health. No procedure is performed without first considering both the functional and aesthetic implications of the treatment. We're dedicated to health and inspired by beauty, and that philosophy is what's made our practice so successful.
But the reason our patients keep coming back is our total reinvention of the dental experience. Emerald Dental was born from the idea that visiting the dentist could, and should, be a relaxing, anxiety-free experience. And what better way to create that than with state-of-the-art massage chairs, and a calming, spa-like atmosphere. We pride ourselves on our patient service and want every patient to feel welcome and at ease when they're in our clinic.You'll never see your smile, or your dentist, in quite the same way again.
Its an approach that the bring together the best Dental Services and the best Treatment.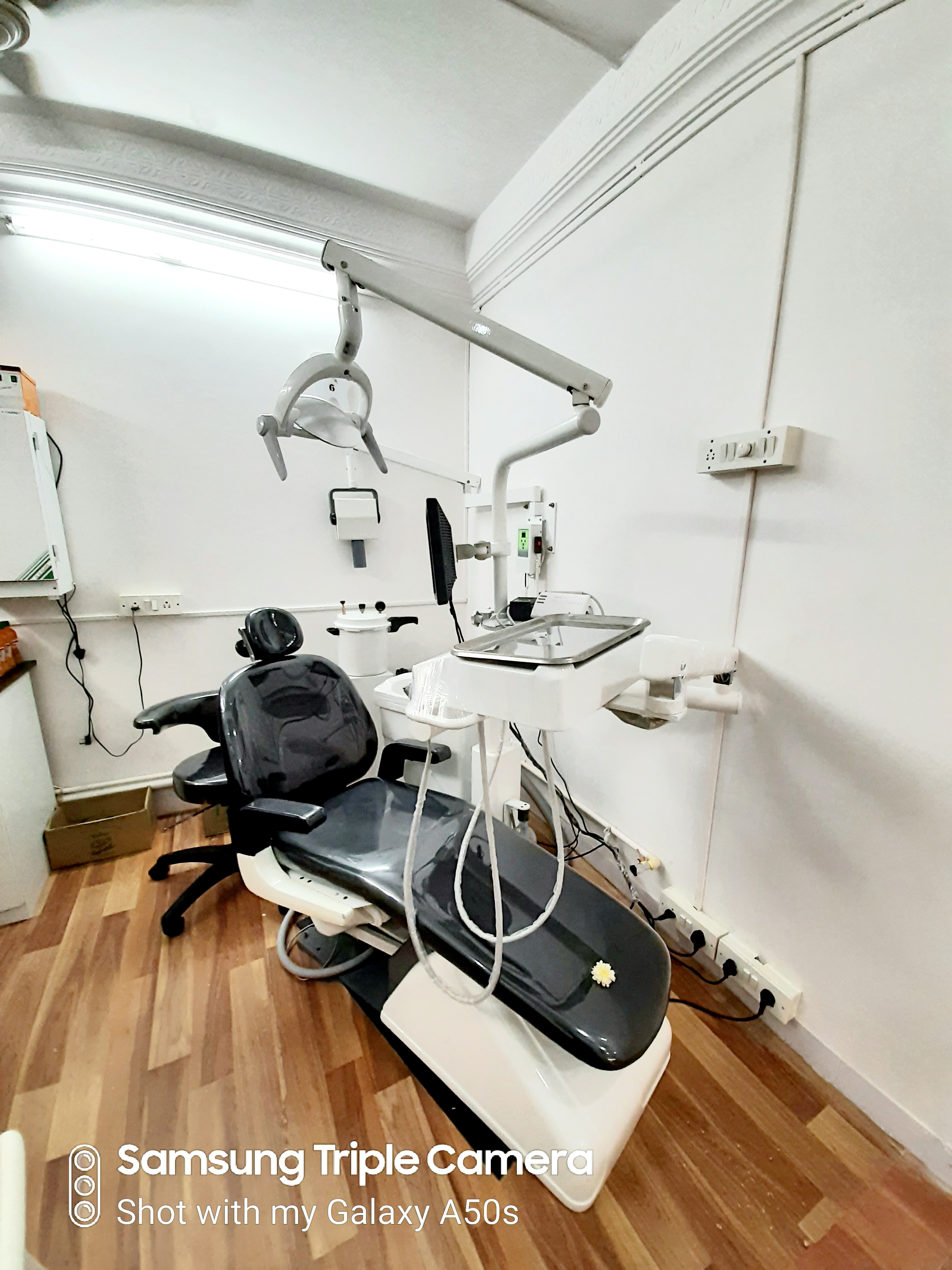 WhatsApp Image 2020-05-16 at 3.15.09 PM
WhatsAppImage2020-04-30at64134PM1
WhatsAppImage2020-04-30at64134PM
WhatsAppImage2020-04-30at64135PM2
WhatsAppImage2020-04-30at64135PM1
WhatsAppImage2020-04-30at64136PM1
WhatsAppImage2020-04-30at64731PM
WhatsAppImage2020-04-30at64135PM
WhatsAppImage2020-04-30at64730PM
WhatsAppImage2020-04-30at64137PM
WhatsAppImage2020-04-30at64136PM
BDS, Certificate in Implantology (ICOI, New York), Dentist, Cosmetic/Aesthetic Dentist, Implantologist.
'If a patient cannot clean his teeth, no dentist can clean them for him.' – Martin H. Fishcer
Dr Sayona Swati Das
BDS, Certificate in Implantology (ICOI, New York), Dentist, Cosmetic/Aesthetic Dentist, Implantologist.
Dr Sebin Koyan
Orthodontist
Dr Parixeet Patel
Pedodontist
Rajnikanth Mahaladkar
Oral Surgeon
One Place for all your Dental Solutions